Plant Pest
Plant Pest Removal or Elimination
Plant Pests Prevention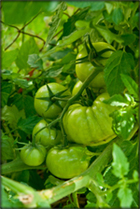 Plants in your garden can be an attraction to a vast array of animals and insects. A percentage of these can be beneficial like bees and wasps which play an important role in pollinating and flowering plants. Others just eat away at your flowers and plants destroying them. When removing the problem pest we can use pesticides as these can be very effective and work within minutes of applying the pesticide. Alternatively through a safer option we can advise and initiate more natural preventative measure including the introduction of predator species to prevent pest invasions. To plant pest problems we provide a fast and effective service all over the UK that include the following pest control and more:
Ants
Slugs
Snails
Moles
Rabbits
Birds
Other types of plant pests
Our team of fully trained and highly experienced Pest controllers carry a large array of equipment and stock on them at all times which they might need to help them night and day with plant pests. A2B Pest-Control work 24 hours a day 7 days a week. When dealing with us you will receive full respect for your time and your property. Our aim is to get everything back to normal and up and running in as little time as possible so that you will recommend us to friends and family. No job is too big or small to fix for A2B Pest-Control. The longer you leave the problem the worse it will get.
Our Plant Pest Services Include:
No call out charges
24 hour plant pest control call-out*
30-60 minute emergency plant pest control response
Free written estimates & quotes
All types of domestic & commercial plant pest control work undertaken
Rapid response from our qualified pest experts